REMINDER ORDER NOW
The Official 55th Reunion Photo
Cherish and preserve the memory.
High Resolution Print
Send $10 to:
Ray Richardson Photography
1616 Marsh Rd.
Wilmington, DE 19803-3500
rrphotovideo@comcast.net
302-478-7875
Please place orders by Nov 30th
Prez Makes a Pit Stop

Click to read full news article
Marlene Taub Reinschmidt can't believe the joint where we hung out more than 50 years ago is still going strong.
Maybe Fred Kagel has the answer why. Click here to read his blog about the Pit's secret anti-aging ingredient.
Class of 2032?
Class Yearbook -online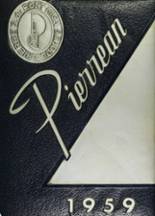 Courtesy of Ray Richardson

Where's our class tree?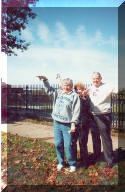 Phylis Simione Williams,
Cythia Jobling, Ron Horseman
pose as tree branches.
Photo courtesy of Gretchen
Gretchen Gravell Broadwater hopes to get together with Lincoln Hohler, the current principal, to help locate our tree. Joe Cloud, Jr. elicits assistance of Bob Hamilton, Class of '58, to find our tree markers. Read more on our Blog.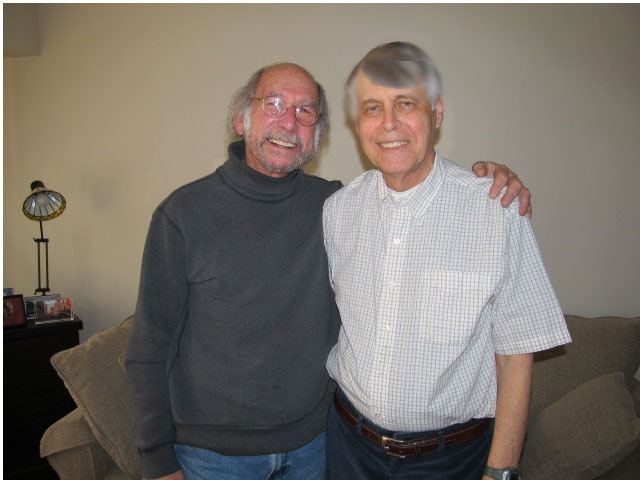 Steve Caney and Fred Kagel
Mini-reunion February 2012
Steve's 15 minute stop-by visit of Fred turned into a 2-1/2 hr epoch storytelling of Steve's life journeys. Steve, who spends considerable time now in France, was visiting a friend in Roosevelt NJ, called upon Fred in Freehold before heading towards former abode near Princeton and eventually back to his farmhouse in New Hampshire. Steve is well and asked about fellow classmates. Fred just happened to be home instead of at his usual TV Production Class for Seniors. Fred welcomed the surprise visit.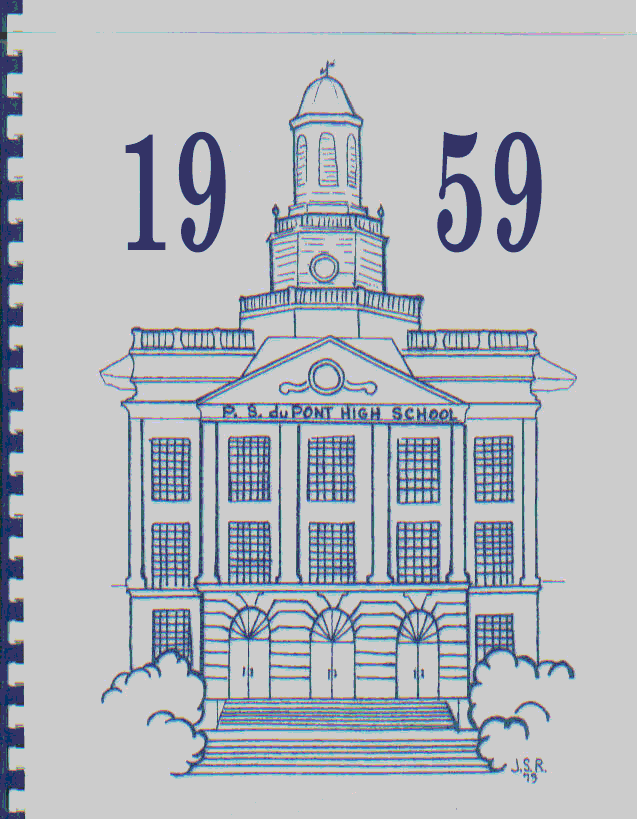 Courtesy of
June Stringer Rietdorf
IT'S ASSEMBLY TIME

♪Hail To Thee♪
Arranged by June Stringer Rietdorf
Played by Judy Kagel
Oh, Alma Mater, glorious,
To thee we raise our song.
Thy loyal sons and daughters
Are valiant, true and strong.
Blue and Gray, we honor thee;
Oh, lead us on today.
Hail, duPont High School,
Lead us on to victory!
Chorus: Hail, Alma Mater,
Royal Blue and Gray.
Hail, duPont High School,
Thy Spirit lives for aye.
May thy children e'er be loyal,
Thy glory never fail!
Hail, duPont High School,
Alma Mater, hail!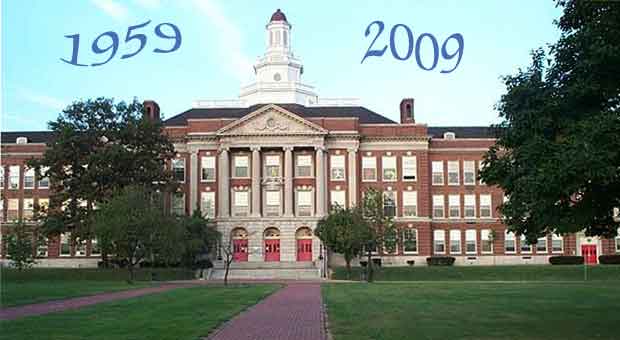 Reunion Booklet Has Typo


Can you spot it?

Carson Dempsey, our booklet printer, provided us with 125 corrected front covers of the reunion booklet.

They are side punched so our classmates can take it to a Kinko's or wherever and have the new cover put on.

The same error was repeated from the 45th Reunion Booklet cover. Amazing that no one caught it for five years or it says something about our eyesight!
This site is dedicated to fond memories of P.S. duPont High School in Wilmington, Delaware and to the graduating class of 1959.
This site is best viewed at a screen resolution of 1024 x 768.
All together now...

Let's have a Boboski
for our 55th Reunion!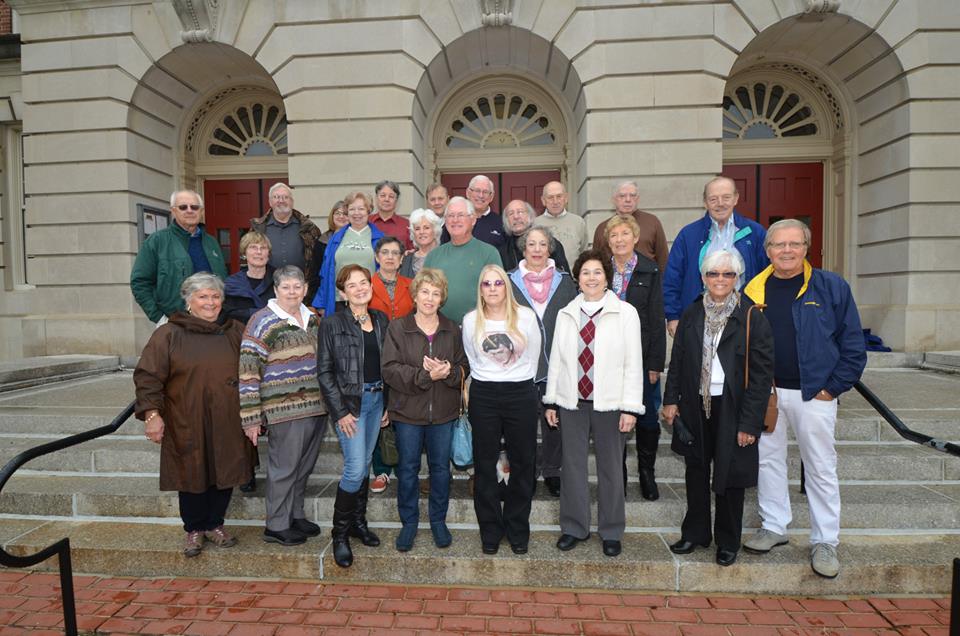 Photos courtesy of Ray Richardson
Click on photo to see more pics of school tour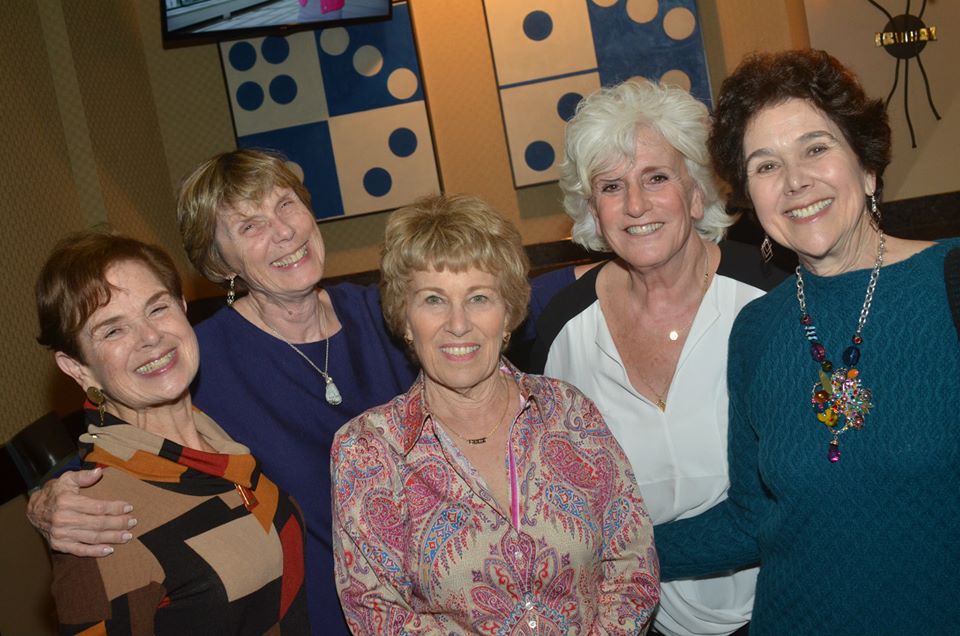 Nothing like PS Girls - courtesy of Ray Richardson
Click on photo to see more pics of Friday night cocktail party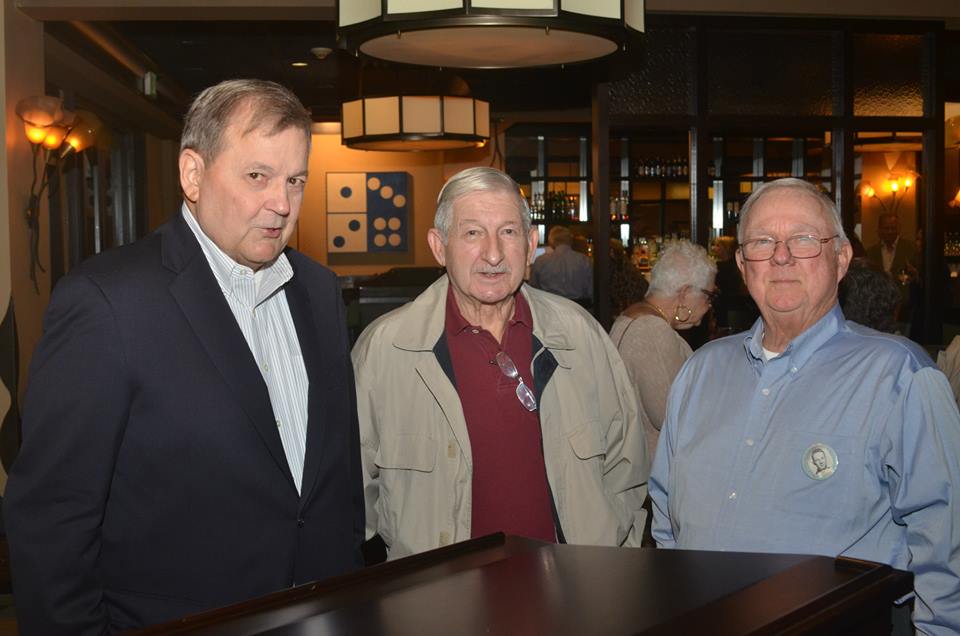 Alcohol doesn't mix with their meds now - courtesy of Ray Richardson
Click on photo to see more pics of Friday night cocktail party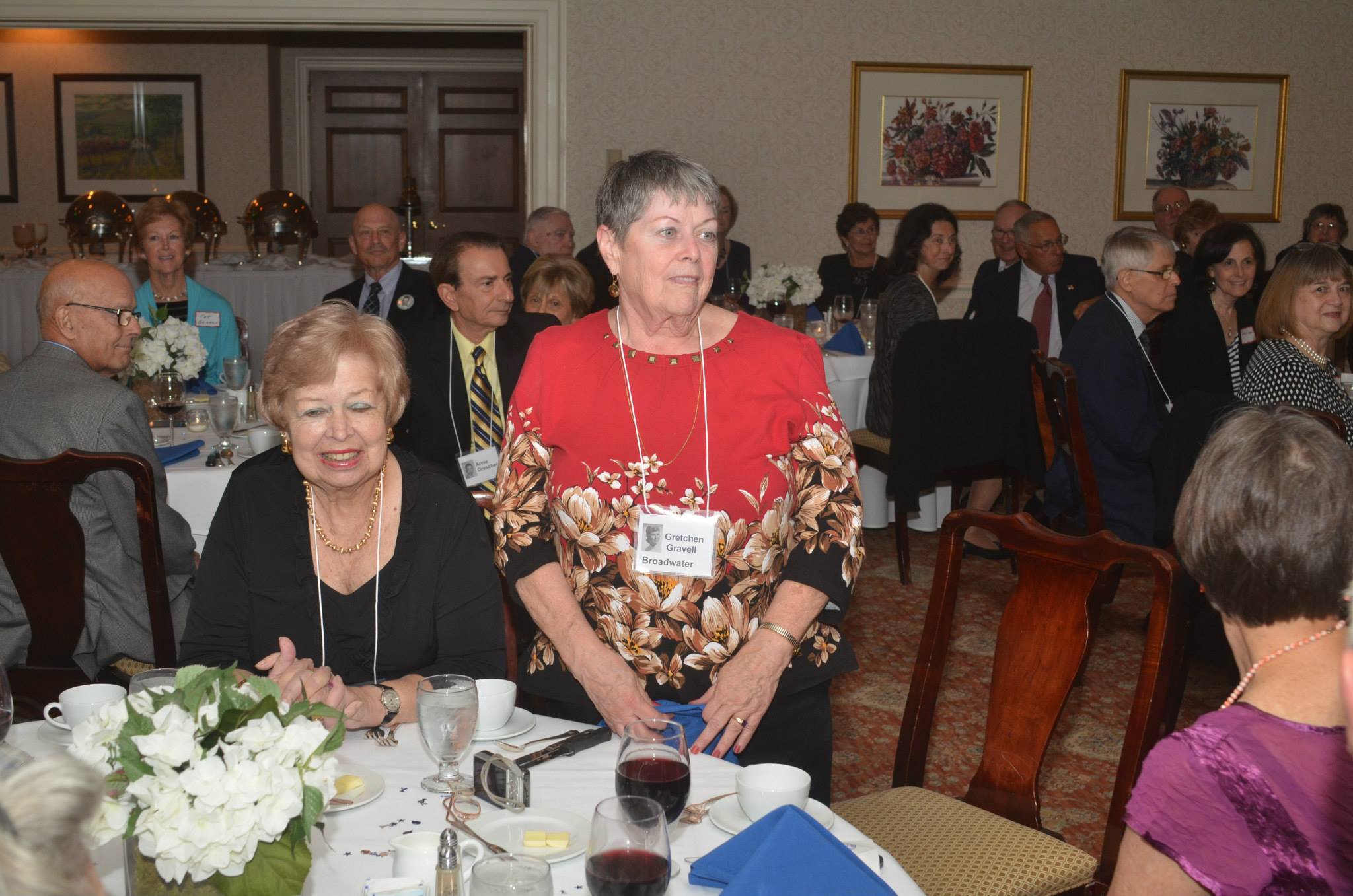 After 55 years, to the greatest class of PS duPont High School!
Courtesy of Ray Richardson
Click on photo to see more pics of Saturday night at the Wilmington Country Club

Lots of Smiling Faces at Dinner Buffet - Let's keep it that way!
And to all those classmates unable to attend, we're thinking of you!
Photos courtesy of Ray Richardson
Slideshow video courtesy of Fred Kagel

Dinner Buffet, Wilmington Country Club, Oct 11, 2014
featuring the infamous Goldstein and Baker duo
Video courtesy of Fred Kagel - Enjoy


Party, or uh, more eating after the party
at the Hollywood Grill
Video courtesy of Fred Kagel - Enjoy
The Official 55th Reunion Photo
Click here or go to top left of this page
As time marches on for all of us, the Reunion weekend was organized to see "old" friends and to renew relationships that have been special to all of us over the years.
Be well, be safe, and be giving!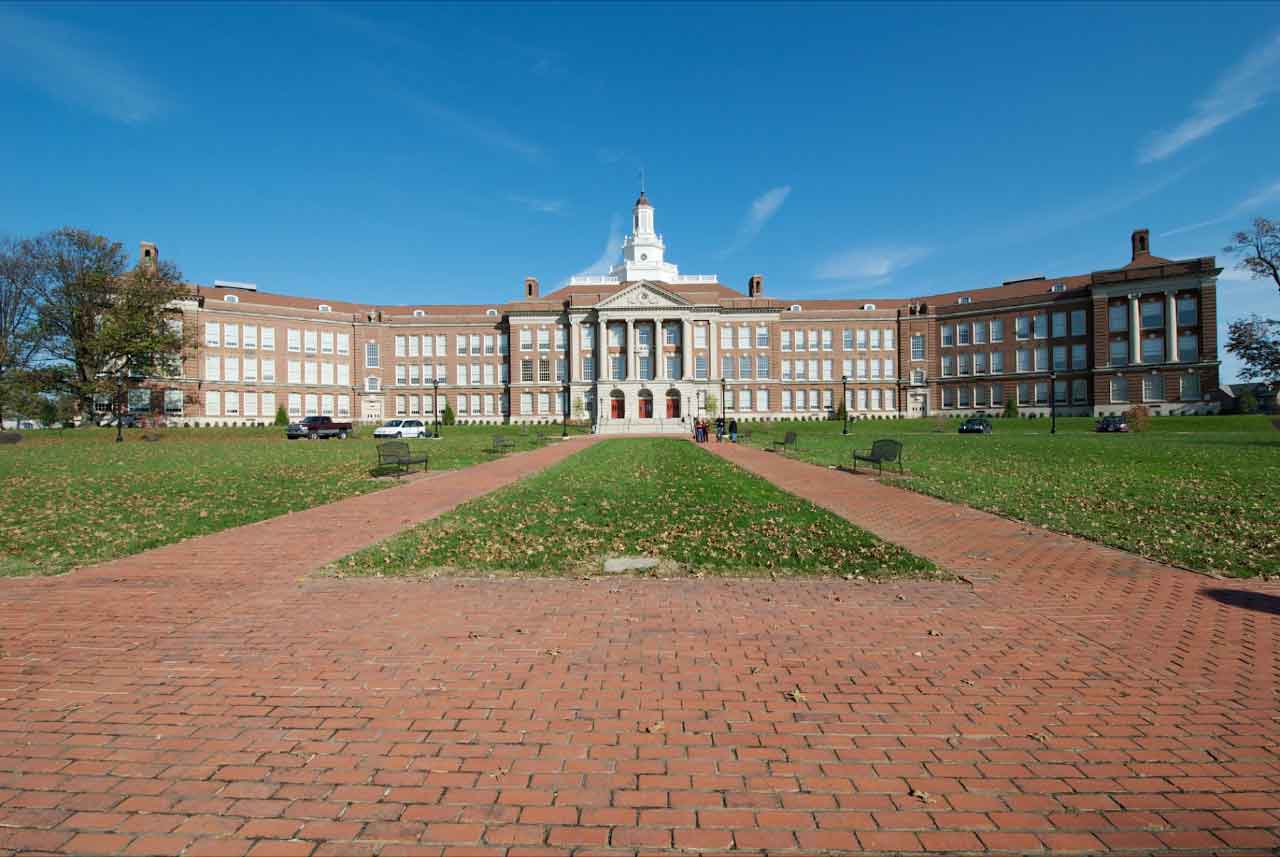 Photo by Bob McCaffrey


Send your

pictures, links to fkagel@psdupont59.com,
or post YOUR own memories of a memorable reunion on our Blog
AS WE ARE ABOUT CELEBRATE OUR 55th, ...
Let us remember, let us honor, and let us pray for our fellow classmates who are no longer with us or whose health no longer permits them to join us for this occasion.

THANKS FOR THE MEMORIES
!
Thanks to Joe Cloud, Jr. and Naomi Blam Clark for the memorabilia display at the 50th Reunion.
Also, if you have any written memories, photographs, tape recordings, or movies already on the Internet that you would like to link to or to be placed on our website, contact fkagel@psdupont59.com. See also P.S. duPont Class of '59 Blog.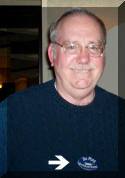 1939 to 1959 to 2009
Joe Cloud, Jr. and The P.S. duPont Tradition Continues
Joe Cloud's mother, Elizabeth "Betty" T. Cloud, graduated from P.S. in 1939. She died on 9/9/09. Joe found a P.S. Dynamiter button in her things while in the process of cleaning out her house after 40 years. Joe wore the button at the reunion, passing on the tradition from his mother. At the 45th Reunion, Joe wore a P.S. Letter sweater.

BETTY BELDEN IWAN KEEPS FIT...BETTY'S MOM, 103, KEEPS 'FITTER'

Attached is a picture of my mom (Louise) and me working out on the recumbent cross trainers this summer. Many of our classmates knew her while I was at Warner and PS duPont. My mom is 103 years old. She lives at the retirement community at Kendal at Longwood, PA. She works out at the fitness center, goes to lectures, has meals with her friends, reads and generally enjoys life. She is always interested in hearing about my friends from Wilmington and from college.
Click to enlarge

SAMUEL KAGEL TURNS 100
AS FRED AND HE SHARE A COMPUTER JOURNEY
Though the hands are not as nimble and the eyes are not
as sharp, Dad was happy to see his 'friend,' his iMac, arrive in his healthcare facility room, where he was recouping from a hospital misadventure. So what does a 100-year-old do with a computer? Follow the 35+ year Click to enlarge
computer journey of Fred and his dad in an article which appeared in a computer club publication. Click for pg. 1, pg. 2 of article.
SAD NEWS
We just learned that Kenneth L. "Kenny" Small passed away on June 17, 2014. Kenny at one time was elected to the Upper Perkiomen PA School Board. He also served as secretary of the Montgomery County Intermediate Unit Board. Click to see obit.
Sadly we just learned of the death of Mark Lawrence "Larry" Emmett, who died March 25, 2014 after a long illness. Larry was an attorney and a teacher. Click to see his obit.
Sadly we announce the passing of Floyd W. Peterson on June 30, 2014. He lived in Munich for many years. According to Marlene Taub Reinschmidt, our classmate Juergen Thewes, who lives in Bremen, spoke with Floyd by phone in 2006 when we were trying to re-establish PS '59 class contacts. Click to see obit and memorial service.
We just confirmed that Charles "Charlie" Irving Allen had passed away March 21, 2011. He lived in Tacoma Washington for many years. Click to see tribute page.
Carole Anderson Stofa died on October 5, 2013. Click to read obit.
David Reed's long courageous battle came to an end February 5, 2013. Click for more info.
Janet C. Steele Egan passed away on January 7, 2013. Click to read obit.
L. Ogden "Oggie" Wise, III passed away November 28, 2012. Click to read obit.
GOOD NEWS
Donald "Goldy" Goldstein makes Delaware Legends Basketball Hall of Fame. On Saturday, January 11, 2014 Goldy was inducted into the "Delaware Legends Basketball Hall of Fame" at the Ed "Porky" Oliver Banquet Hall. He was honored to join some past inductees of his era, such as Coach Buddy Clark, Nate and Pete Cloud, Tom Lewandowski, and Frank Shahan to name a few. Don states, "It was a very humbling experience." The mission of the Delaware Legends Basketball Hall of Fame is to induct deserving members of the Basketball community based on their significant contributions to the game of basketball in the state of Delaware and beyond.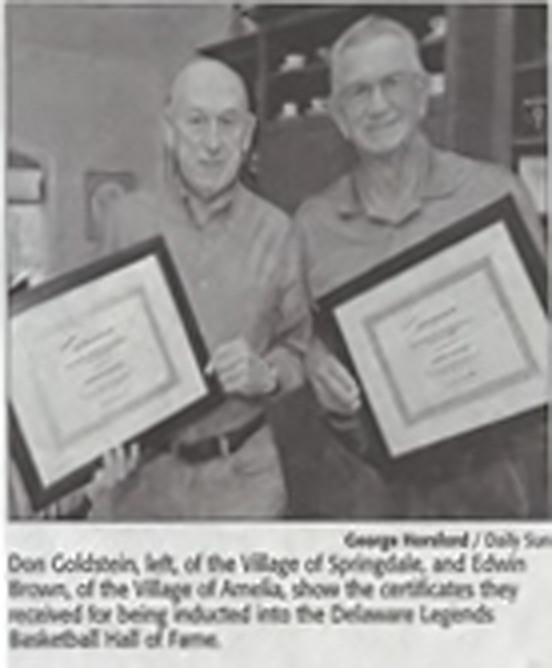 Goldy and Eddie Brown were both inducted on the same night into the Delaware Legends Basketball Hall of Fame. Ed went to Mt. Pleasant and graduated in 1960. Goldy and he knew each other growing up and played ball against each other. Ed also lives in The Villages (FL). Hometown newspaper did an article on both of them. (l. to r. Goldy and Ed).
Jürgen Thewes sends his annual 2013 Happy Thanksgiving wishes to all. He also recalls memories of his stays as a foreign exchange student with Doug Watson and Pat Said's families. Click to read his letter and all about his travels on our blog.
Jürgen Thewes Celebrates 7-0!
Jürgen writes, "This year's highlight was my 70th birthday. Edeltraud gave me a surprise party with 40 of my friends. My friends gave me money for a special trip of our choice." He and Edeltraud chose a bittersweet revisit to where Edeltraud grew up, in former Breslau (Polish: Wroclaw) in Silesia, which had been a German province until the end of WWII.
Ellen Levy Koenig Given Honor
Ellen was named Woman of the Year in Science and given a medal. Ellen felt good that the Dominican Republic recognized the work she was doing there.
Share your memories of our fellow classmates on our Blog.
Five Years Have Passed
We can still savor the memories of the great weekend we had thanks to photos of Barbara "Bobbi" Silver Cohn and Harold Meyers.

Bobbi's Slideshow..............Still Photos
Harold's Slideshow.............Still Photos

Bob Clayton Reflects on American Bandstand and the Passing of Dick Clark 4/18/2012
"A lot of people remember that as being the best time of their lives."
(Click here to see video clip of Bob's interview)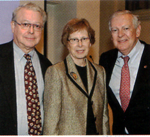 Howard Hudson, wife Patricia
with Paleoanthropologist Donald Johanson
Howard sponsors an annual lecture series at the University of Delaware in tribute to a favorite professor and mentor from his undergraduate days as a biology major. This year's lecture featured renown fossil hunter, Donald Johanson, founding director of the Institute of Human Origins at Arizona State University. "We are united by our past. Today, we are globally a common species," according to Johanson. ---University of Delaware Messenger <full story>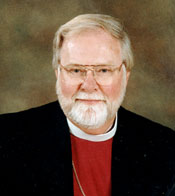 Jack McKelvey
Jack, retired bishop of the Episcopal Diocese of Rochester, began serving June 2010 as interim president of Colgate Rochester Crozier Divinity School. --- University of Delaware Messenger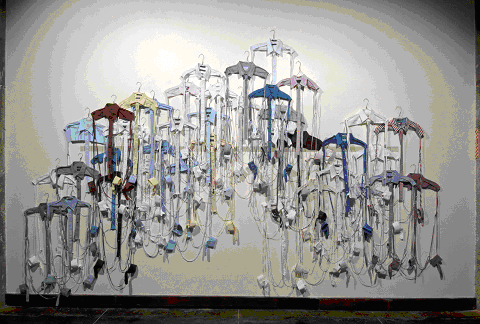 Libbie Sommers Soffer Mixed Media Installation
Libbie's art 'installations' were chosen to be part of FIBERPHILADELPHIA 2012, a biennial showing of new fiber art forms throughout the city and suburbs. For past exhibition schedule, click here.